Ottery St Mary Parish is one of the oldest and most historic towns in England, sheltered by rolling hills and surrounded by picturesque villages – Alfington, Fairmile, Fenny Bridges, Metcombe, Tipton St John and Wiggaton.
The Parish occupies mainly the valley of the Otter from which it takes its name, but it reaches East and West to higher ridges from which there are superb views over a luxuriant countryside. William of Orange dined here in Ottery in 1688 on his way to London to claim the throne from James II.
North Ward
The North Ward consists of the villages of Alfington, Fairmile and Fenny Bridges.
Alfington is situated on the River Otter about 2 miles north-east of Ottery St Mary. The village has a population of around 400 people.
The village church, St James' and St Anne's Church was built in 1849 at the expense of Sir John Taylor Coleridge and designed by William Butterfield. The church became Grade II listed in 1952 and the exterior is considered "unusual in its austerity and singular treatment of the belfry".
Coleridge also had a parsonage and school constructed for the village, both of which were designed by Butterfield.
The village shop has recently closed. There is a village hall which has seating and tables are available for up to 50.
Fairmile is to the west along the old A30. The name is reported to be taken from the road being a "fair mile" as opposed to other bad roads locally. In the late 1990s it was home to the famous 'Swampy' and the protests when the new A30 was being built. Between the old and new A30 sits Escot Church, St Philip and St James was built in the late 1830's.
You can still see the outline of the large doors used to house coaches in the Old Smith and the commemorative clock erected in 1897 on the old Post Office to mark Queen Victoria's 60th year of reign.
Fenny Bridges stretches from the bridge across the rivers Ottery in the east to the Patteson's monument along the old A30. There are a few houses and farms either side of the road and the popular Greyhound pub.
John Coleridge Patteson (1 April 1827 – 20 September 1871) went to school at Kings School Ottery before finishing his education at Oxford before being ordained a deacon in 1852 and a priest in 1853. In 1855, he volunteered to become a missionary to the South Sea Islands. He was sent to Melanesia, where he founded a school for the education of native Christian workers. He was also an accomplished linguist, and he learned 23 of the languages spoken in the islands.
In 1861, Patteson was consecrated Bishop of Melanesia. He continued his work as a missionary until in 1871, he was killed by natives on the island of Nukapu, one of the easternmost islands of the Solomon Islands. Patteson's work as a linguist has also had a lasting impact, and his translations of the Bible into the languages of Melanesia are still used today.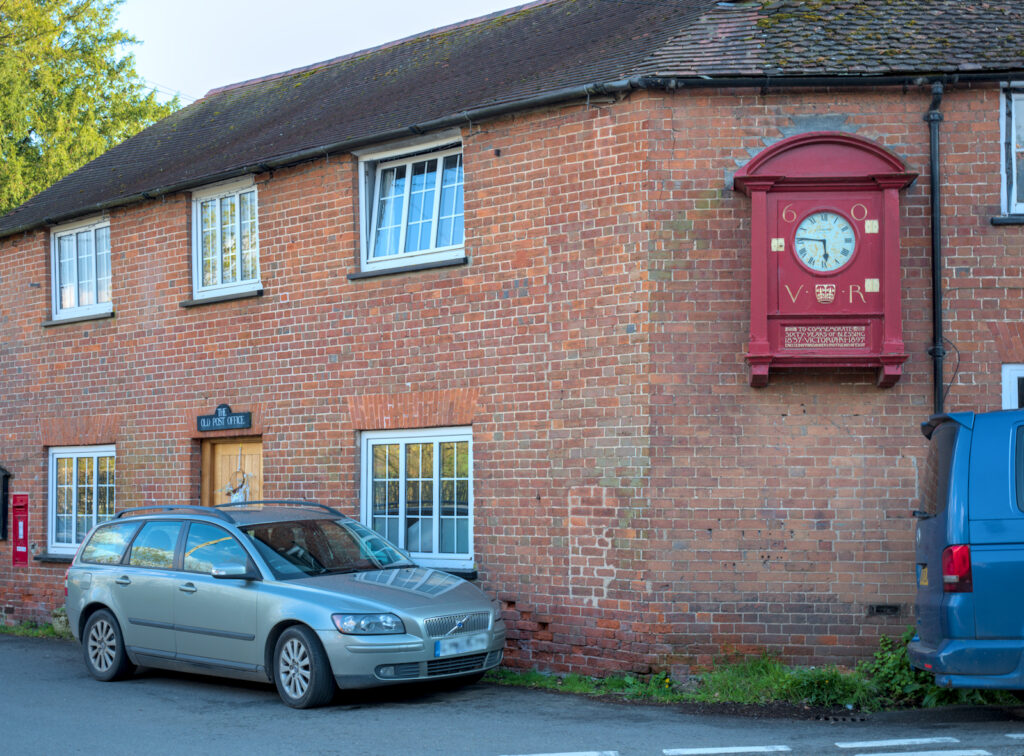 Ottery Town Ward
Ottery is first attested in the Domesday Book of 1086, where it appears as 'Otri' and 'Otrei'. 'Oteri Sancte Marie' is first mentioned in 1242. Archaeological excavations in 2014 uncovered a medieval longhouse dating to AD.1250–1350.
In 1645, Ottery St Mary became a busy garrison town under the command of Sir Thomas Fairfax. History books indicate that Oliver Cromwell visited and stayed in our town when he came to survey the progress of his Army in the south west of England. During his stay Fairfax and Cromwell set up their campaign headquarters in Ottery's Chanters House.
Ottery St Mary has proved to be an inspiration for a host of literary greats down the centuries. Samuel Taylor Coleridge was born here in 1772 and spent most of his childhood here. His Father was both a Vicar and a School Master in Ottery St Mary.
Ottery St Mary is also the setting for a large part of William Makepeace Thackeray's famous novel "Pendennis". Larksbeare, a residence in the parish of Ottery then occupied by his stepfather, is where Thackeray used to spend his holidays when at Charterhouse, and may be taken as the "Fairoaks" of the story. Thackeray became an honorary Otteregian and was also a friend of the Coleridge's Escot, nearby is probably "Clavering Park" whilst "Clavering St Mary" is Ottery itself. Ottery St Mary has also featured in the Harry Potter books as Ottery St Catchpole.
The Town offers a variety of goods and services to surrounding areas. A large part of the town is included within the Conservation area which includes parkland.
Ottery St Mary Parish Church was modified from its original structure in 1337 by John de Grandisson, Bishop of Exeter. This was originally of Norman design and was extended and modified so that it looked like a "mini replica" of Exeter Cathedral. The Weathercock is over 500 years old and is believed to be the oldest situated in Europe.
Ottery St Mary has a purpose built Sports Hall and a variety of recreation facilities. Other facilities include a Library, Museum, the King's School, Coleridge Medical Centre and Hospital.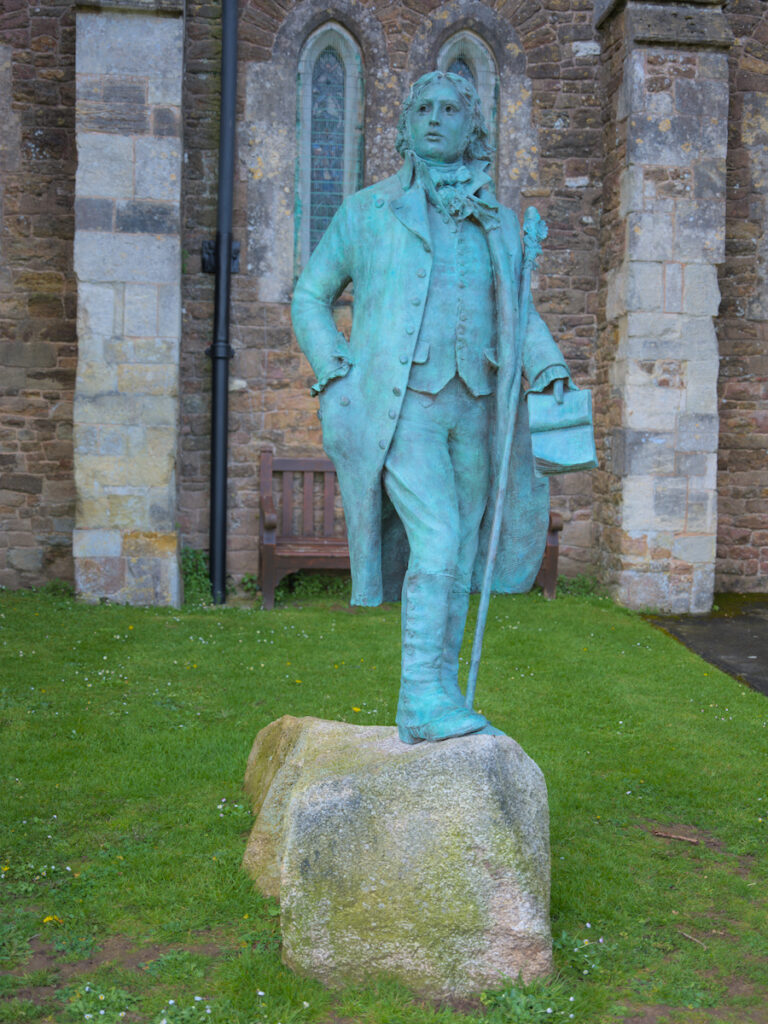 Tipton St John Ward
Tipton St John is a village south of Ottery St Mary with a population of around 350. The village is built on rising ground overlooking the River Otter. It was originally known as Tipton, but in Mike Oakley's book, Devon Railway Stations, it said St Johns was added to the name in 1881, to distinguish it from Tipton in Staffordshire.
The village has many of the attributes of a modern village with a primary school, church, garage, shop and pub.
Wiggaton is situated between Ottery and Tipton. The name Wiggaton is thought to be derived from the Old English words "wigga", meaning "willow", and "tun", meaning "settlement".
The church of St Edward the Confessor was constructed in 1892–93 and designed by the Exeter architect Edward G. Warren. The church has been Grade II listed since 1952.
Knightstone Manor was built by Thomas de Bittlesgate in 1380, and today it is one of the best preserved medieval houses in Great Britain. It has a central Great Hall and other living and serving areas surrounding it. Two wings together with the main house create a central courtyard. At one end is the former chapel, converted in the 16th century to more living areas. More details about the manor can be found on their website.