Any organisation based in the parish of Ottery St Mary Town Council which provides direct benefit to the residents of those areas can apply.
The Grant Application Form and the Community Grants Policy completed on line or you can download a copy of the form if you prefer. The Council has recently updated the Community Grants Policy to enable grant applications to be made throughout the year (whilst funds are available within the agreed budget allocation for Grants).
All applications will be considered at a meeting held in November with successful applications receiving their Grant at the Annual Parish Meeting.
Online Application
Apply online for large grant application form or scan in the QR code below.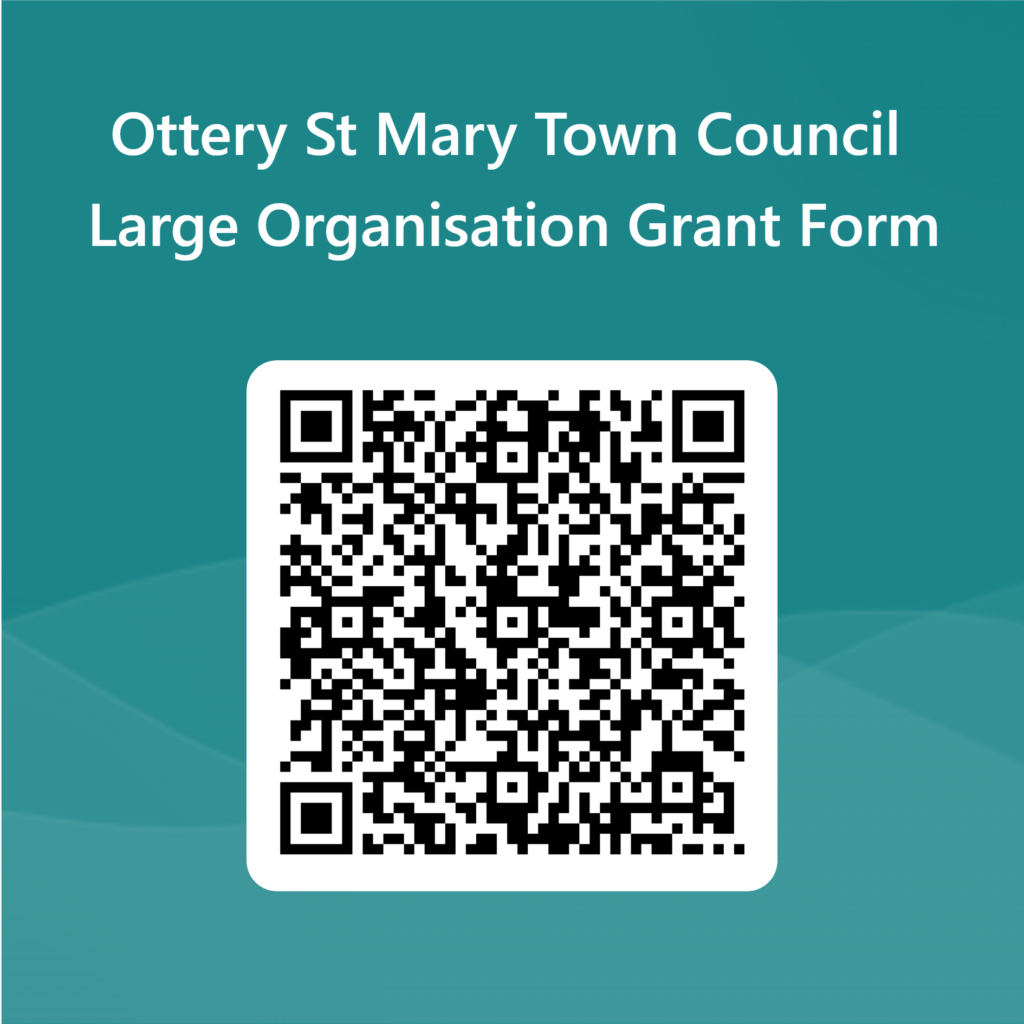 Grants awarded